The World Awareness Children's Museum has been a NYS Designated Charter Museum since 1995 with a mission to bring our diverse world to children. Its collection is comprised of pieces from 140 countries including 8,000+ artifacts (fashion, musical instruments, dolls, toys and other objects) as well as 7,000+ pieces of international children's art.
Art and artifacts are featured in the Museum's hands-on learning space. These items are also used in educational programs and loaned to other Museums, businesses and institutions for display.
My Family Celebrates (2005)
Sami Blau, Woodbury, NY
Hands On, Interactive Exhibits
The Museum space is divided into the following exhibit areas:
World Gallery
Home & Family Life
Animal Preserve Research Center
World Music
Textile Marketplace
World Fashion
Art Studio & Gallery
Carefully prepared discovery guides to make your tour fun and informative. Create your own travel adventure, design a unique craft to take home, play games, hear stories, participate in puppet shows, dance, shop and so much more! Ask how you can get a passport and collectible stickers!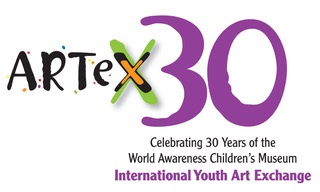 International Youth Art Exchange Program
The backbone of our organization is in the exchange of youth international art. Annual themes inspire youth to channel their unique perspective of the world through drawings and paintings. Art is truly the universal language and our permanent collection includes over 7,000 pieces of original children's art from 81+ countries. Each year, we welcome new participant schools, museums, and libraries to participate. Ask us how you can have a virtual tour of the artwork.
ENHANCE LEARNING WITH TAILORED ART, CULTURE AND EDUCATION TOPICS
Imagine your group immersed in authentic, interactive world adventures. We specialize in tailoring entertaining and educational programs in our Museum (Glens Falls) or at your site. Educators love our programs because they are written to NYS curriculum standards. Our programs are designed for individuals of all ages from the very young to seniors. Themes explore geographic regions or different aspects of culture such as dance, sports, nature, celebrations, and other traditions. Call and let us know what you're looking for!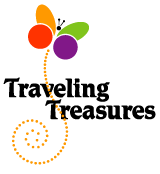 Tailored Exhibit Themes for Your Space
Beautiful international youth art can adorn your walls. We can help you create a themed exhibit for that special occasion. Borrow for short or long term use. With over 7,000 pieces to choose from… choose a country or theme and we'll help you find the perfect piece of art. Puppets, masks, dolls, costumes and so much more to choose from – give us your wish list and we'll get to work and design the perfect solution!