Take a trip of discovery around the world with our hands-on exhibits
This popular exhibit features a farm-to-table play experience where children can farm corn, tomatoes and peppers and "prepare" a traditional meal in a kitchen to serve to their friends and family.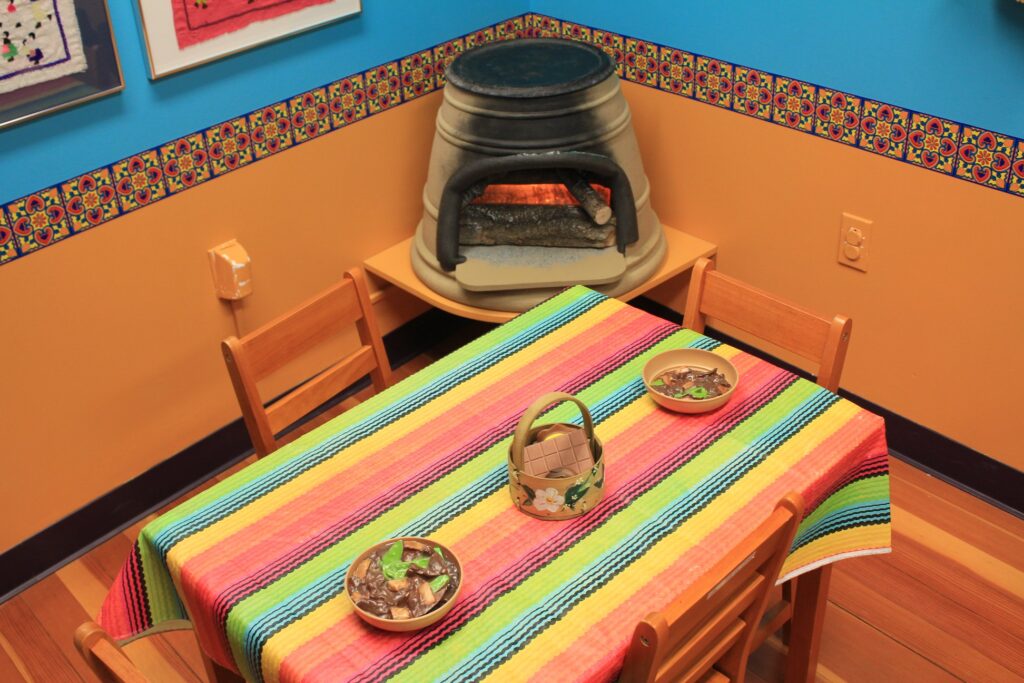 Thailand: Beauty and Beasts
Our Thailand: Beauty and Beasts experience invites children to become explorers in Southeast Asia. This experience project also looks at the culture and traditions of Thailand.
An opportunity for children to play interesting instruments like a balaphone, thumb pianos and more. Explore the sounds and instruments from the world around us.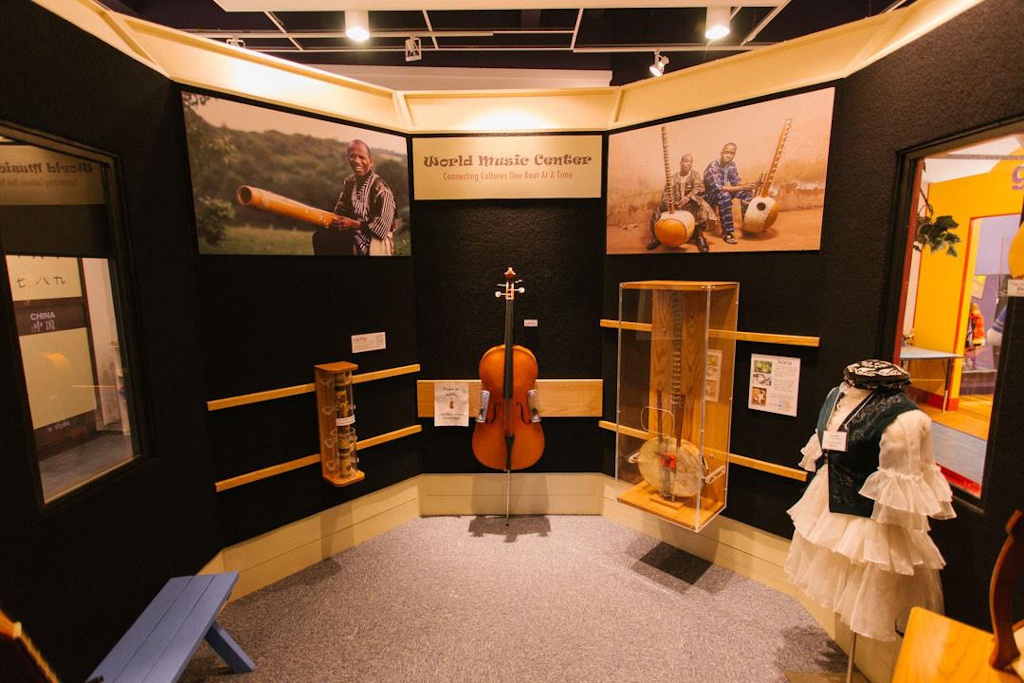 Children wear a kimono, remove their shoes and enter the Japanese Tea House to learn about Japanese traditions, have a tea ceremony, use chopsticks, and more.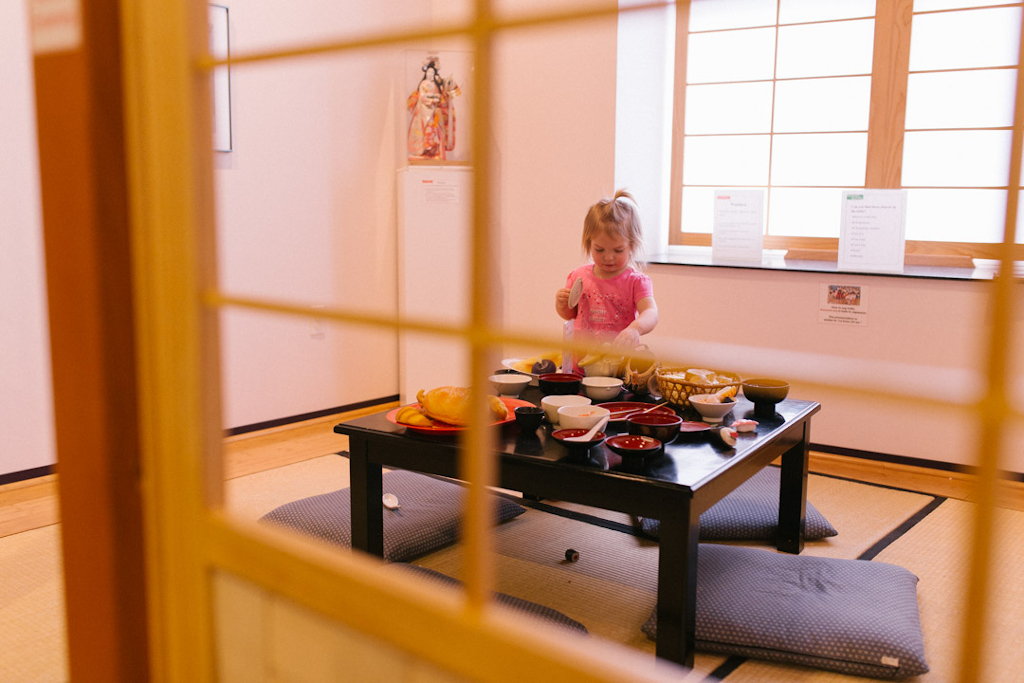 Clothing and costumes from around the world to wear, role play and admire. Beautiful kimonos from Japan and dance dresses from Spain are just a part of the Museum's vast collection of traditional costumes.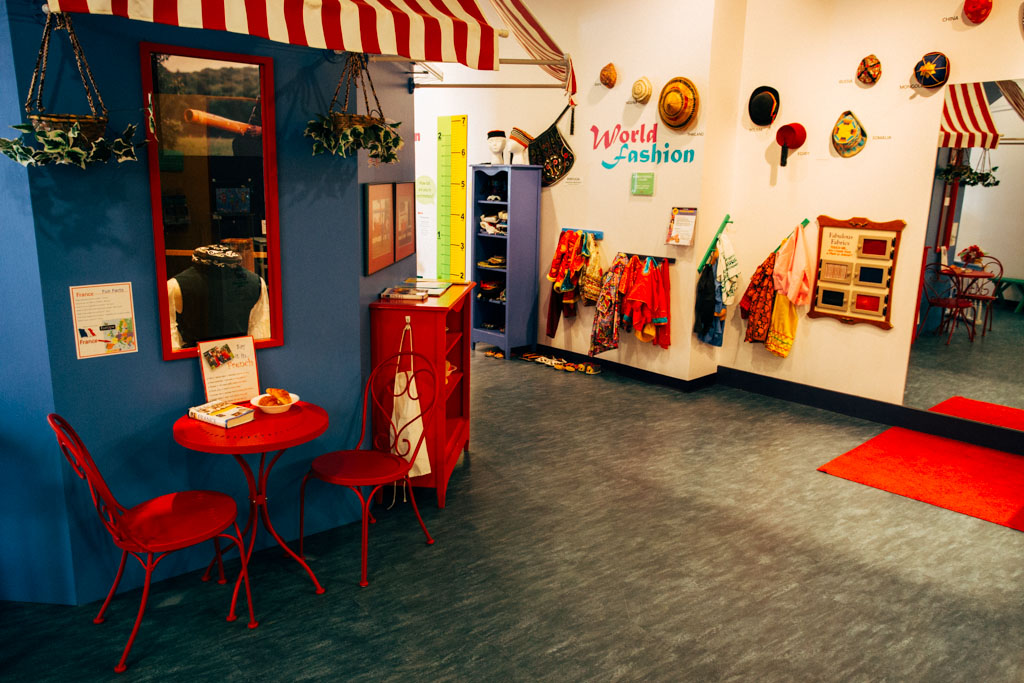 Board the boat with the dragon's head at the front and his tail at the back, wear a team shirt, bang the drum and paddle through imaginary waters to win the Dragon Boat Race.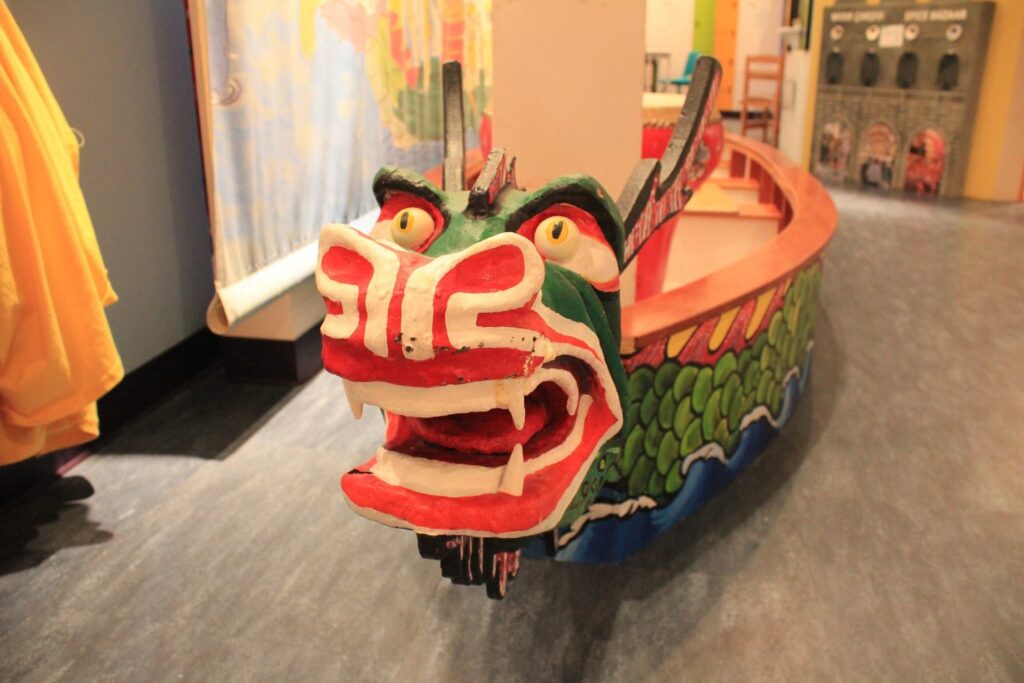 Express Yourself Art Studio
The Museum experience is enhanced as children provide their own artful expressions using markers, crafts, art supplies, and books of folktales and legends from different countries.