International Youth Art Collection
Art is truly the universal language and our permanent collection includes over 7,000 pieces of original children's art from 81+ countries.
The World Awareness Children's Museum's mission is to inspire curiosity and foster understanding and appreciation of worldwide cultural diversity. Its collection is comprised of over 7,000 pieces of children's art pieces from over 80 countries listed below.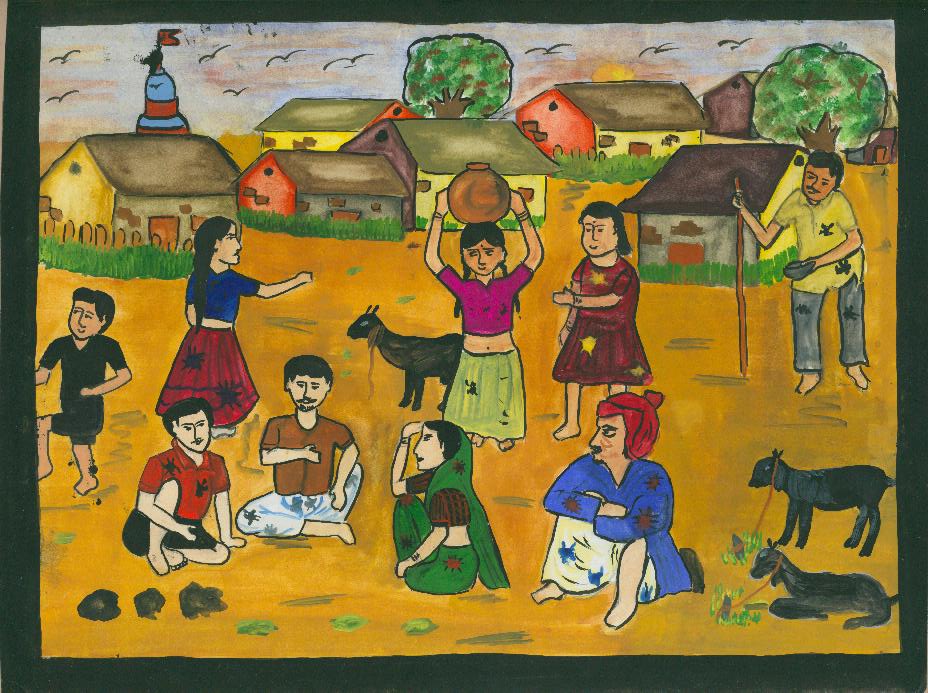 Village Life • Jasprit Kawi Aberai, Age 15 • India, 1992
Artwork in the Youth Art Collection comes from the countries listed below.
Afghanistan
Argentina
Austria
Bangladesh
Brazil
Bulgaria
Cameroon
Canada
Cambodia
China
Costa Rica
Czech Republic
Ecuador
Egypt
El Salvador
England
Finland
France
Federated States of Micronesia
Gabon
Georgia
Germany
Ghana
Guatemala
Guinea
Greece
Hungary
Holland, The Netherlands
Iceland
Indonesia
India
Ireland
Iran
Israel
Italy
Japan
Kazakhstan
Kenya
Korea
Kyrgyzstan
Latvia
Liberia
Lithuania
Macedonia
Madagascar
Malaysia
Mauritania
Mexico
Micronesia
Moldova
Mongolia
Myanmar
Namibia
Nigeria
Nepal
Pakistan
Paraguay
Palau
Philippines
Papua New Guinea
Poland
Portugal
Peru
Taiwan
Romania
Russia
South Africa
Serbia
Senegal
Singapore
Slovenia
Spain
Sri Lanka
Sweden
Switzerland
Thailand
Turkey
United Arab Emirates
Uganda
United States of America
Soviet Union
Venezuela
Yugoslavia
Zimbabwe