The Mexican holiday of Dia de los Muertos is coming soon and The World Awareness Children's Museum invites you to our weekend-long celebration from Thursday, November 2nd through Sunday, November 5th with a number of themed workshops, presentations and activities!
We want you to be sure to celebrate in style with a beautiful, customized WACM t-shirt! A portion of the proceeds from sales will go to benefit the Museum! Use the link below to purchase your shirt today!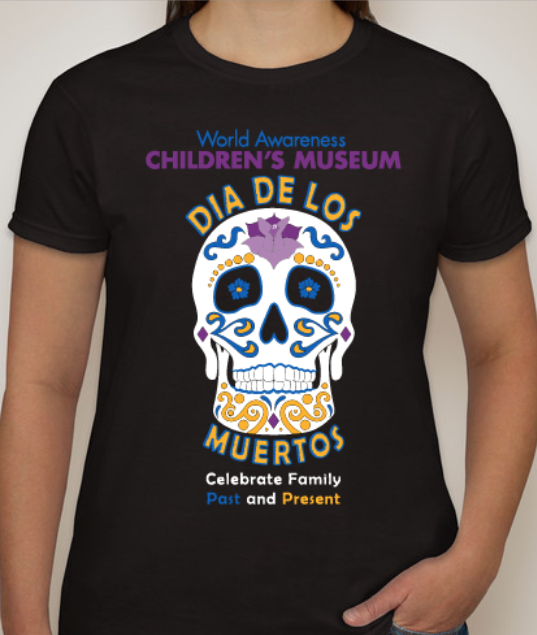 Here's a summary of the events!
On Thursday, November 2nd during normal museum hours, our ofrenda will be open and on display!
On Friday, November 3rd, we will be hosting local historian Maury Thompson for a catered event where he will give a presentation on the ties between Glens Falls and Mexico. Also featured will be a pop-up gallery of Museum artifacts related to Mexico and Dia de los Muertos.
On Saturday, November 4th, in addition to be open for normal museum hours, we will have a workshop focused on honoring our ancestors.
On Sunday, November 5th, we will have a day of activities, face painting, and a Mexican food truck to finish out our weekend of celebration!
Stay tuned for more detailed information about the events, and don't forget to buy your T-Shirt!