Join us for our Dia de Los Muertos Sunday!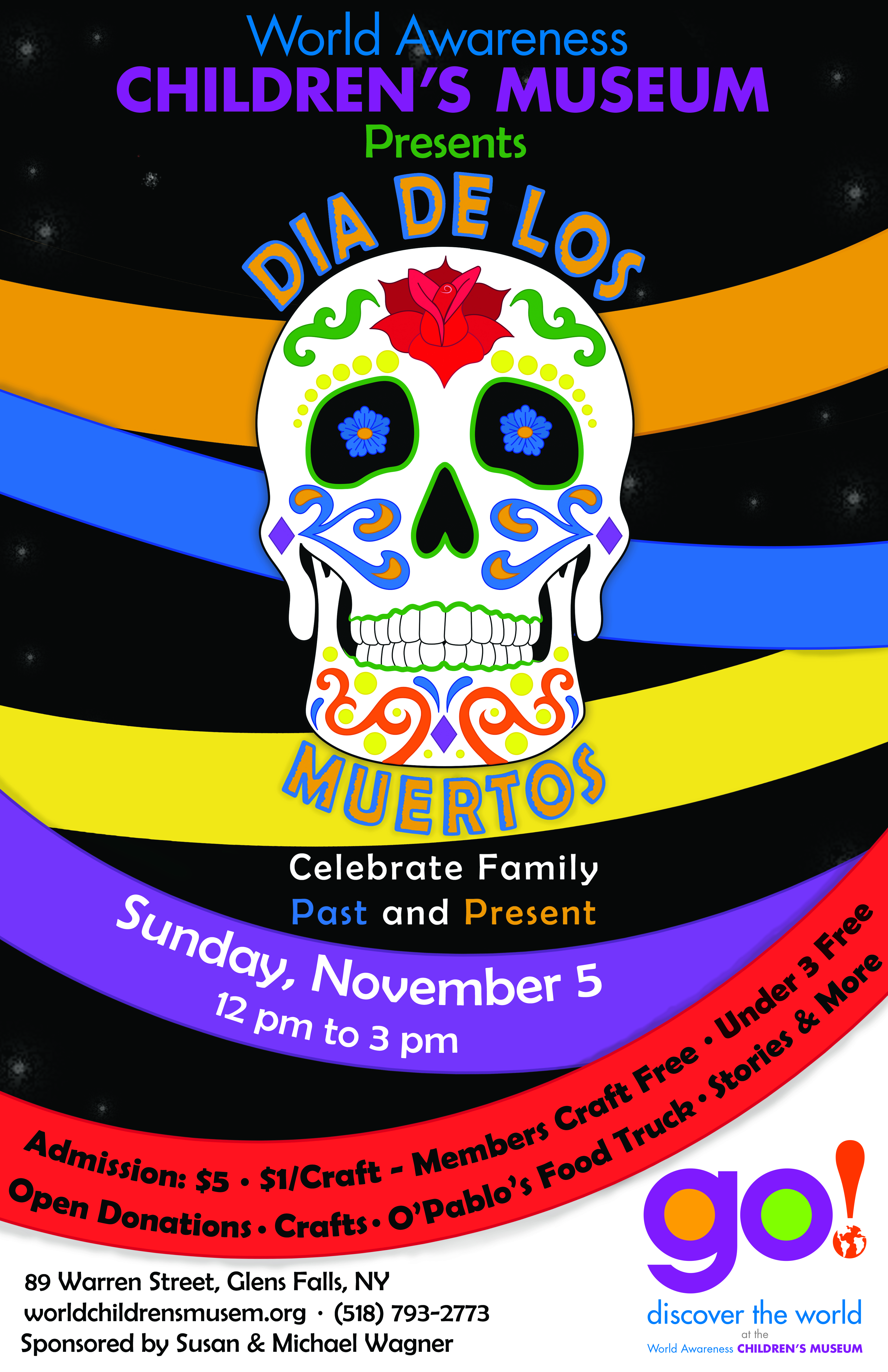 Come and celebrate family – past, present and future, as we observe the Mexican holiday Dia de Los Muertos!
You will have lots of different activities to choose from to celebrate! Make your own Mexican themed crafts, or enjoy a story about Mexico during Storytime, have some food from the O'Pablo's Food Truck, and farm and prepare your own pretend meal in our Hola Mexico! exhibit!
Admission is $5. Children under 3 years old are free!
Each craft is $1 but Passport Holders craft for Free!
Call (518) 793-2773 or visit www.worldchildrensmuseum.org for more information!